Whenever I start to get tan lines from my bike shorts, I begin to realize summer is not far away – and soon, the kids and I will trek to the pool three times a week, to play. During summer, between training and going to the pool, I feel like I am always in the water. Swimsuits don't last long, especially with a mixture of sun and chlorine. While you think your swimsuit may be fine, be sure you have someone check from behind. Lycra breaks down faster than you think and you could be showing more of your backside than you'd prefer.
While most of the time I wear a tankini – due to the fact I have a long torso and I like to go to the bathroom without having to strip down, bikini's always taunt me. I would love to be secure in wearing one and I am half tempted to try this year. To me it's not about a figure – but self-confidence. I admire women who can wear one. Not so much to show off their bodies, but more so, because they feel like it. So maybe this year will be the year of the bikini. No, not the itsy, bitsy, teeny, weeny, variety. But maybe some of these dazzlers below.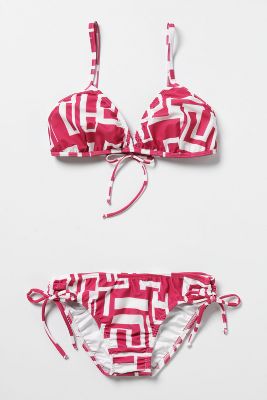 Athleta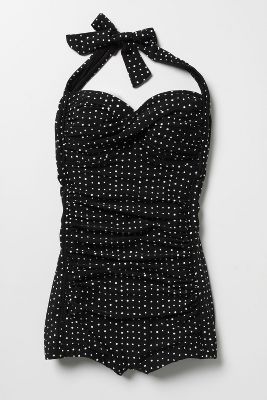 Another Anthropologie up above and below.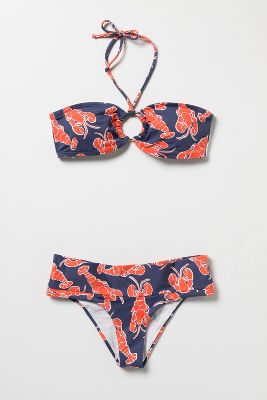 I know, I slipped in some one-pieces and tankinis. But it was hard not too.